Why you could be sitting pretty if you own a bungalow in Swanland
By Alisdair Bott-Francis, managing director, Oscars Estate Agents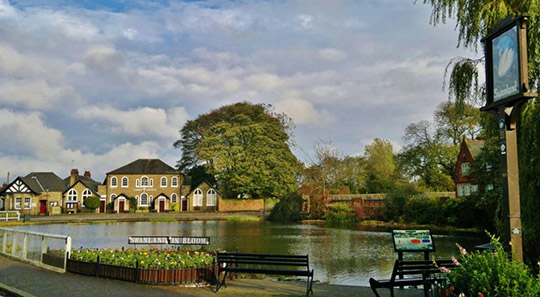 The first question asked by almost every homeowner who turns to an estate agent looking to put their property on the market is 'how much is it worth?'
The second question is often 'how quickly do you think it will sell?'
Of course, in most cases, the first question is very easy for our team. Valuation is our expertise and we take great pride in our skill in this important area, reflecting the true market value of a home at that given time, and essentially not undervaluing it to ensure the vendor gets the best possible price.
The second question is somewhat more difficult, as many factors come into play when selling a home, from having the right buyer walking in the door to everything else falling into place such as mortgage arrangements and searches.
We are proud to be the only agent in our locality to market our properties on all three major property portals, Rightmove, On The Market and Zoopla, giving those who turn to us to sell their homes maximum marketing support.
And as experts in the local market we are able to give sellers an overview of the current market, what is in demand and what influences the speed of sale.
This means we can also refer to similar properties we have marketed and sold in recent times, as that can give a good indication of the current demand in the market.
A good example of this was the huge demand we saw recently for a detached bungalow, with a good sized garden and drive, in the East Riding village of Swanland.
The demand for this particular home was exceptional.
Within days of it going on the market we had organised a number of viewings and received offers to the value it had been marketed. A sale was very quickly agreed and without doubt we could have secured a number of buyers for the property.
Houses such as this rarely come onto the market in Swanland, but are highly sought after, hence the demand.
In situations like this, we do also occasionally see buyers who are willing to pay over the market value to get their hands on the home.
So, for anybody in a similar property now and considering selling up, we'd pretty confidently predict a quick sale – and it would be very important to ensure your agent marketed it at a price to reflect that demand.
Similarly, we have seen huge demand in areas such as Kirk Ella for bungalows again, but also large semi-detached 1930s properties which again have large gardens and are well placed near to good performing public and private schools.
Whilst there is no set formula to securing a quick sale, the property market is all about supply and demand.
So, if you've lived in the same house for many years, and haven't thought about a valuation, you could just find you are sitting pretty in a home that many are just waiting to see come on the market.