The 10 things an estate agent MUST be doing to sell your home at the right price – as quickly as possible
By Alisdair Bott
When you put your house up for sale you want to feel assured the estate agent acting on your behalf is doing all they can to not only make the process as stress free and smooth as possible, but that they get the best price in the shortest times.
That means you need an agent who will seamlessly steer you through everything from valuation and viewing to sales and support.
An exceptional residential property agent should;
1. Have excellent knowledge of your home and its selling points
It's a competitive market so look for an agent you feel will commit to having a detailed knowledge of your house. How can they best sell it if they don't know every nook of your house and haven't personally familiarized themselves with the lay-out and all of its unique selling points before starting to book viewings with potential buyers? Agents should be able to talk as knowledgably about your home as you can – and be ready to answer any questions a viewer may have.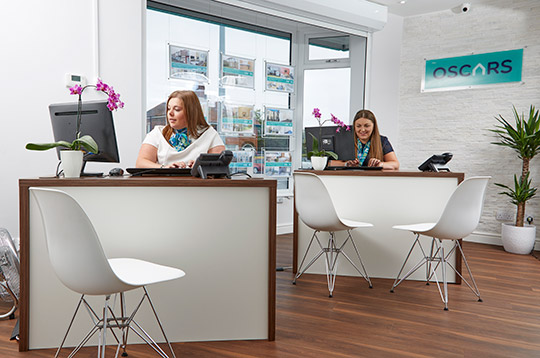 2. Be committed to getting you a sale – not simply taking your money
A property agent should be taking on the marketing of your home with confidence that they will get a sale as quickly as possible, thereby saving you money in the long term.
It shouldn't be a case of them simply putting up a 'For Sale' board and hoping a buyer is found.
You want them to work hard on your behalf.
If an agency isn't fixing fees for marketing your home, ask why not. Many also commit to 'no sale, no fee' agreements – so they don't get paid until your home is sold – meaning they have the financial pressure, not you.
3. Ensure the price is right for all involved
Valuations should be free and sellers should be under no obligation. Getting the valuation right is crucial, there's no point an agent telling you the price you want to hear if it's unachievable. The agent should be able to give you a full explanation as to why they have valued your home at the price they do, including other factors which influence their thinking. Agents and sellers need to work together to agree a price that's realistic but which is agreeable to everybody.
All must remember a home is only worth what the market is willing to pay – so it has to appeal to buyers too!
4. Provide picture perfect marketing of your home
Photography is key when marketing homes and stunning, beautifully-lit professional images will get people through your door. Take a look at property agents who have marketed the same properties at various stages and take note of the difference in appeal. A well-presented home that's been captured correctly on camera will give it the edge against the competition. Ask for your pictures to be taken by a member of the Property Photography Academy, and ensure you're 100% happy with them before they are used.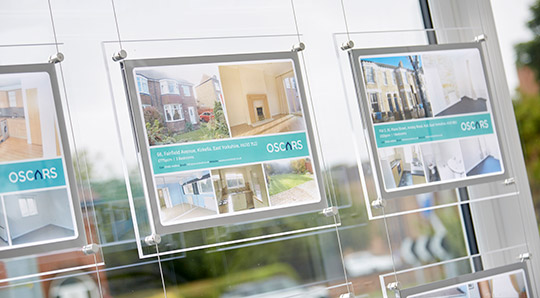 5. Use all modern day platforms to market the property
The days of an estate agent offering a leaflet and a small spot in a local publication are long gone and not reflective of a modern agency using every medium to market your home. Every available resource should be used, including being prominently displayed on specialist websites such as Rightmove and On The Market, which have huge audiences.
Social media marketing, such as Facebook, should also be considered alongside eye-catching sale boards and brochures.
Many agents offer both 2D and 3D floor plans, allowing potential buyers to get an accurate feel for the lay-out of your home and how your home could work for them in terms of spacing. This is an essential tool which should be part and parcel of the overall package in marketing.
6. Be there for you at all viewings of your property
Sellers are all too often expected to conduct their own viewings, which can leave many feeling awkward and uncomfortable. A top residential property agency should offer accompanied viewings. A good agent will know the right thing to say to maximize your property's appeal to each individual that steps through the door and highlight its uniqueness while helping to advise on potential renovations or redecorations also, if any areas don't meet their approval. Agents should take the time to get to know you and your property so they present it in a way that you're happy, and with a passion.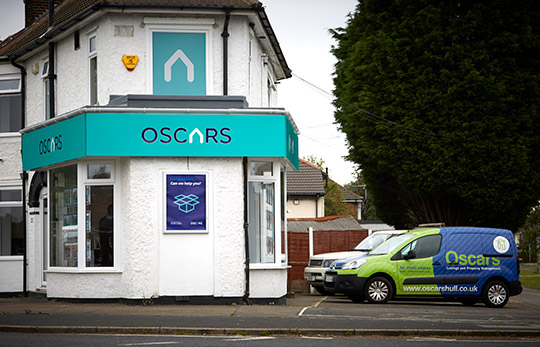 7. Help you make the most of your house
We all love our homes, but that doesn't mean tweaks shouldn't be made to make them more saleable.
You should expect a professional to be giving some opinions on the presentation of your home to help it be more attractive to buyers. If they don't provide any advice, what expertise are they bringing?
Therefore, if a de-clutter is needed for photography and viewings, they should be able to advise you on what items or furniture need putting in the garage or the cupboard, and what needs moving around to present each room in the best light. If an agent does not help advise you on making the most of your home probably isn't going to go that extra mile to get a sale.
8. Have exceptional knowledge of the local area
A potential buyer doesn't just look for a new home, they look for a location to suit their lives.
Often they may be new to the local area, so it is crucial that your agent knows it well and can talk expertly about your road network, local amenities such as hospitals, supermarkets, train and bus routes; restaurants and bars, and how good the local primary and secondary schools are. Often it is these factors which will influence a buyer just as much as how much they love the house.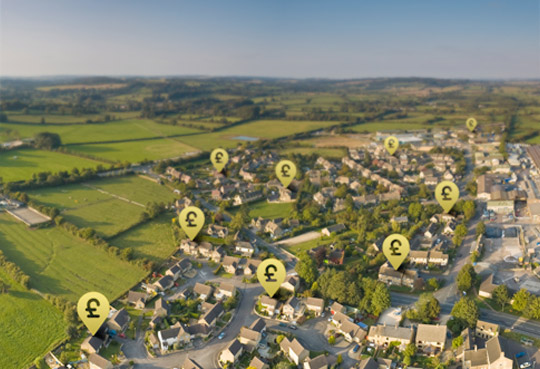 9. Fully understand the buyer and identify how the home suits them
An agent will secure a quicker sale of a property if they not only understand the benefits and selling points of the home, but also what a buyer wants from the properties they view. Establishing this when meeting home-seekers can enable a good estate agent to suggest properties they have perhaps not yet considered – and that property could be yours.
10. Offer support and expertise beyond the sale
A good estate agent won't just disappear once the sale is agreed, but will support you through the exchange and completion legal process, keeping in close contact and being on hand to help should any problems arise. There is nothing more frustrating than a house sale stalling after agreement. You are trusting them to handle one of the most important transactions in your life, and therefore you need to feel looked after well into settling into your new home.
Oscars Estate Agents provides a full residential sales service throughout Hull and the East Riding.For free no obligation residential property sales advice call (01482) 446644 or visit www.oscarshull.co.uk