Oscars staff throw open the doors to raise money for charity – and you're invited!
Lettings and property management specialists at Oscars are preparing to throw open their doors to the public as they play their part in a major national fundraising drive.
The team will offer coffee, tea and cake in return for a donation after signing up to Macmillan's World's Biggest Coffee Morning event on Friday, September 29th.
The event is the charity's biggest fundraiser, generating vital cash to help people facing cancer and £29.5 million was raised last year alone.
Landlords, tenants, contractors and residents who live close to Oscars' Anlaby Common base have all been invited to the coffee morning, which runs from 10am to 12 noon, and members of the public are also invited to attend.
Claire Renfree, Accounts Manager at Oscars, said: "Everyone in the office has really got behind this great fundraising event and we're all baking, or bringing cakes in to contribute.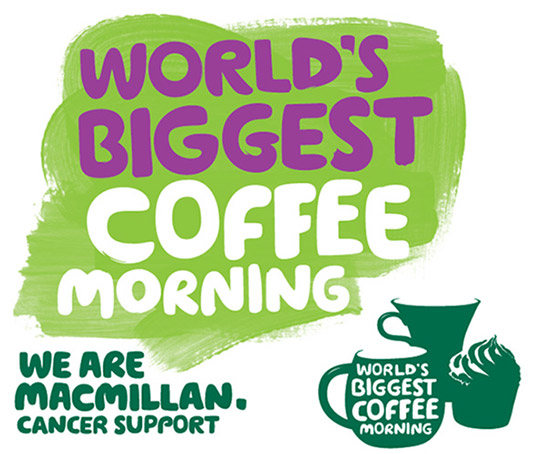 "We've never done this before, but cancer affects everyone's lives in some way, whether it be directly, or indirectly, so we want to show our support and raise as much money as possible for Macmillan.
"The charity does a wonderful job and helps the wider family as well as the patient. It is a great support at the most difficult times and, although it is a national charity, you know you can go to Macmillan locally too.
"We're really looking forward to the coffee morning and hope as many people as possible will join us for coffee, tea and cake over the two hours."
The first ever Macmillan coffee morning took place in 1990, with guests making a donation to cover the cost of their hot drink.
It was rolled out nationally the following year and, since then, more than £165.5 million has been raised for Macmillan Cancer Support.
The charity says there are now 2.5 million people in the UK living with cancer and this is expected to rise to 4 million by 2030.
One in three people will be diagnosed with cancer and Macmillan aims to ensure no one has to face it alone, providing medical, emotional, practical and financial support, as well as campaigning for better cancer care.
To help the Oscars team raise as much money as possible, please visit them at 211-213 Hull Road, Anlaby Common, East Yorkshire, HU4 7RX, between 10am and 12 noon on September 29th.
For more information about Macmillan Cancer Support, visit www.macmillan.org.uk