New Lettings Manager "excited" to bring new landlord investors to the region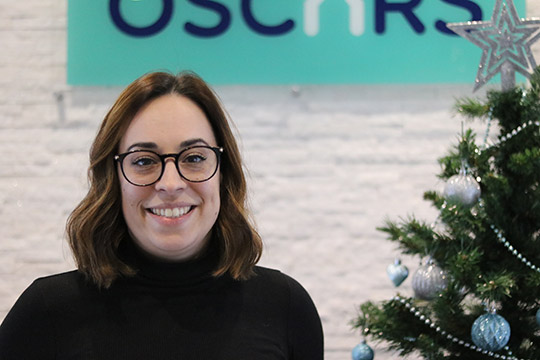 Newly appointed Lettings Manager Michelle Bailey says she is excited at the prospect of attracting new investors to East Yorkshire having joined Oscars Estate and Lettings Agency.
Now in its 10th year serving customers across the East Riding who are renting, selling, buying, letting or investing, the thriving family-run business, which has a team of 12 specialist staff, has head-hunted Michelle, who has previously worked at a large national chain.
She is now responsible for running the lettings side of the business, covering the whole of East Yorkshire, and says the chance to work at an independent firm was a massive draw in taking up her new position.
"I have been in the industry for 14 years, specifically in lettings," she said.
"I started off at entry level by falling into it really, but then I realised it was something that I was good at. I really enjoy the fast-paced nature of dealing with customers and realised I had a talent for it and wanted to progress.
"I have done every role in lettings, which has equipped me with the tools to manage the area of work for a business. It's hard to drive a business forward and manage staff if you don't know what they do, but I do.
"I have worked for both large national firms and smaller independents. With the Oscars team, our emphasis is all on customer service and attention to detail, which is sometimes missed in big national firms.
"We can look at what hasn't worked well in the past and change things, and that's what I am looking to do, to make sure we train our staff to the highest standard and put Oscars on the map as the best lettings agency in the region."
Michelle says she is excited to work with Oscars' current landlord investors in helping to grow their portfolios, and is aiming at attracting new outside investors who want to purchase property in the region.
"The opportunities afforded to landlord investors are abundant in East Yorkshire," adds Michelle.
"Off the back of Hull being the City of Culture, and the fact that there is a lot of industry in the city, the lettings market is really buoyant and there is such a broad spectrum of properties, from one bedroom flats to four bedroom family homes, which makes a really diverse lettings market.
"We are looking at how we can help our current landlords build their portfolios, as well as attracting outside investors into new areas.
"The yields are really good in this area, they differ with postcodes but returns are really good and there is positive capital growth there as well, so from an investor's perspective the region is a really great area to invest in."
Oscars' Managing Director Alisdair Bott-Francis said he was thrilled that Michelle has joined the team.
He said: "Michelle is a huge asset to Oscars, with 14 years experience in the lettings industry. We know her passion and enthusiasm will ensure Oscars further establishes itself as a leading East Yorkshire agency.
"Her knowledge and experience make her a force to be reckoned with and we know our tenants and landlords will be getting a first class service under Michelle's leadership, with the backing of a fantastic team."