Lettings expert says Hull currently offers landlords best UK investment with yields up to twice national average
A Hull property lettings specialist says the city currently offers the perfect investment for buy-to-let landlords wanting to expand their portfolios – with some properties able to bring more than double the national average of returns.
Michelle Bailey, Lettings Manager at Oscars Estate Agents, says average yields (the percentage of annual rental income of the purchase price) in Hull are currently standing at 5%, against a national average of 4%.
Some properties currently recently marketed by her agency have even had the potential to bring annual returns of 6-8%, something she says presents a 'superb investment' given the purchase prices of homes in many areas of the city remains low.
It comes as the latest Private Landlords Survey, recently published by the Ministry of Housing, Communities and Local Government (MHCLG), said the average earnings of landlords in England was £15,000 before tax and other deductions.
Hull was recently named the third most improved UK city in the Demos-PwC Good Growth for Cities Index 2018, which ranks cities on a combination of economic performance and quality of life.
That report took into account factors such as employment, health, income and skills as well as housing affordability, commuting times and income inequality.
Mrs Bailey says a number of factors in recent years have combined to make Hull the ideal target for buy-to-let investors.
"We are seeing much greater demand for rental properties across the city, and with property prices in Hull still offering fantastic value compared to many other large cities, we have the perfect climate here for landlords wanting to expand their portfolios," she said.
"At Oscars we currently have had properties listed for sale since the turn of the year which can bring in excess of 8 per cent yield, which is a fantastic investment.
"Hull has been transformed and undergone a huge renaissance in the past few years, and of course much of that positive change has been associated with the city's time in the limelight as the City of Culture.
"While the city's reputation and standing has quite rightly risen significantly, house prices have remained steady.
"We now have many more people wanting to live and work here, who are attracted by things such as our excellent university and our many growing industries, from the renewables sector to the city's thriving digital scene.
"People are willing to pay a decent rate to rent a quality property in the city.
"This is why we're seeing yields above and beyond what other parts of the country are experiencing. In other metropolitan cities, or even large towns such as Harrogate, where I used to work, property is so expensive that yields are nowhere near as high."
Understanding the market and demand is key for investors
In her role at Oscars, Michelle advises landlords on managing and expanding their property portfolios by recognising the right properties for their investment, and advising them on their potential returns.
The Private Landlords Survey also highlighted how landlords managing their own portfolios are more reluctant to increase rents than agencies, with half of agents increasing rent for their last letting to a new tenant compared to just 42% of landlords.
For their most recent tenancy renewal, 70% of landlords kept the rent the same compared to 63% of agents. A third of agents also increased the rent for existing tenants, compared to just 22% of landlords.
"It is all about understanding the demand in the market, and the value of rents in the area and what rent you can command," added Mrs Bailey.
"Too often investors don't consider Hull, but once they have seen the properties available and the demand growing, they soon realise it is a city that is hard to compete with. It is also key to constantly monitor and understand the value of all your properties."
Attractive Property Investment Opportunities
Three-bedroomed, Garton Grove, West Hull
On the market for: £145,000
Projected rent: £650 per calendar month
Yield: 5.4%
Click here for more details.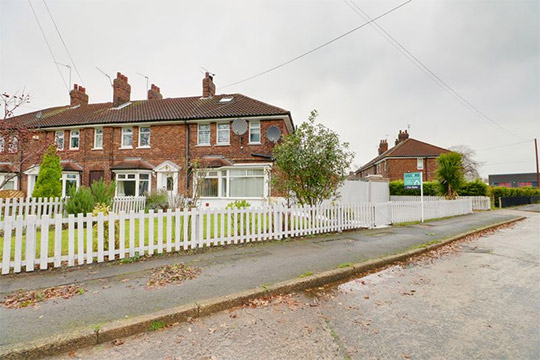 Modern built 2 bedroom semi-detached home located, West Hull, close to Pickering Park
On the market for: £99,950
Projected rent: £475 per calendar month
Yield: 5.7
Click here for more details.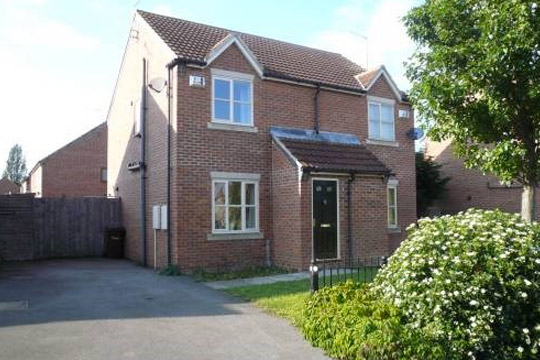 3 bedroom semi-detached, Colville Road, Anlaby, west of Hull
On the market for: £115,000
Projected rent: £595 per calendar month- £595
Yield: 6.2%
Click here for more details.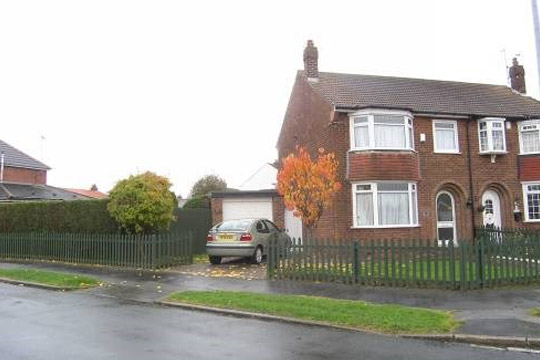 To arrange a meeting with Michelle to discuss buying a first time let or growing your existing portfolio, call Oscars on (01482) 446644