Investment into Hull and East Riding fuelling a demand for more larger rental properties across region, says lettings expert
East Yorkshire's rising popularity as a place to work, live and raise a family is leading to an increase in demand for larger rental homes across the region, a local property management specialist says.
Alisdair Bott-Francis has specialised in the rental lettings market across Hull and the East Riding for the past nine years, with his firm Oscars managing and letting hundreds of properties across the region on behalf of owners and landlords at any one time.
Offering anything from one bed apartments to homes standing in their own large plots of land with many bedrooms, Mr Bott-Francis says there has been a clear shift in the properties being sought in recent times.
He feels it has been a combination of Hull shaking off its past poor image and riding the crest of a wave as UK City of Culture, greater inward business investment, improving school performances, and the East Riding's continuing appeal with its attractive villages and coastal areas which have influenced the change.
"Without doubt there has been a continual change in the demand for housing stock across the region, which I'd say has been happening in Hull and the surrounding areas for the past few years," said Mr Bott-Francis.
"When we first started out, the majority of customers were looking for properties at the lower end of the scale in terms of monthly rental costs and property size, and whilst of course there is still a very big market for that, we have seen much greater demand for larger properties, particularly in the villages just to the east and west of Hull.
"It is continually increasing and these properties are renting much quicker."
Region needs more high-end rental properties to temp earners to move families
Mr Bott-Francis says having larger homes available for rent is important for the region when looking to tempt the higher earners to commit to living in the region.
"We are certainly presently looking to add to our stock to meet demand in areas such as Hessle, Cottingham, Swanland, North Ferriby, Brough, Elloughton, Kirk Ella, Hedon, Burstwick and Thorngumbald," he said,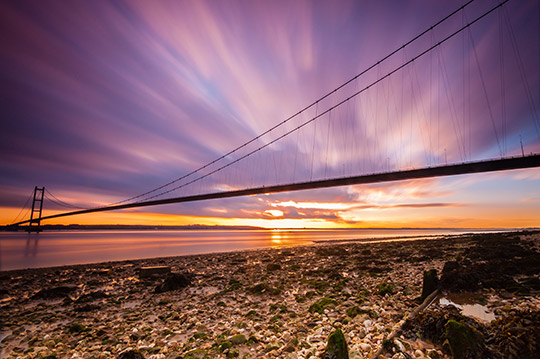 "These are the areas people are increasingly asking for alongside Hull city centre, and it is important to have this kind of stock available on the rental market to ensure property seekers with good jobs and income make their first move into the region, and don't just travel in and out for work.
"We have rented out many properties to people who have moved their families to the region after taking jobs at some of the region's bigger, international companies such as Siemens and Reckitts.
"They are now willing to bring their families as the whole region has a better reputation, the schools have improved and people know thanks to all that has happened as part of City of Culture, and through the success of our sports clubs, there is plenty to do.
"Perhaps in the past people we less willing to uproot their families. Now though, they look to rent bigger properties for the first six to 12 months, before then perhaps looking for somewhere more permanent to buy."
Period between summer and Christmas busiest on the rental market
Mr Bott-Francis says the period shortly after the summer school holidays usually sees a rush in demand on the rental market, and that 2017 has been no exception.
"We see a lot of movement in the market at this time of the year, so it is a time when we see our rental properties quickly snapped up," he said.
"Again, it is a time of year when the bigger properties on our books seem to be rented out quickly. We have a lot of people keen to find bigger homes ahead of Christmas, when more space is needed, whilst families are often moving nearer to new schools.
"Equally though, we do see many people come to ask us for advice at this time of year as they are downsizing, perhaps after children have moved away to university or because they are looking to sell up and benefit from the equity in their homes. It is always a busy time, and a good time therefore for property owners."
Oscars has homes to let available ranging from under £500 a month to more than £2,000 for the plushest pads and has recently launched a new specialist financial services arm of the business to enable customers to secure everything they need under one roof.
For more information about Oscars, visit www.oscarshull.co.uk or call 01482 446644 to speak to a member of the team.