Demand for rented homes in Hessle sees Oscars arrange 22 viewings in a week for three bed terrace
An East Yorkshire lettings and property management specialist says his business has been experiencing unprecedented increasing demand for housing in Hessle.
Oscars has been established for nine years and manages hundreds of properties across East Yorkshire for landlords, with homes to let available ranging from under £500 a month to more than £2,000 for the plushest pads.
Managing Director Alisdair Bott-Francis says the market often ebbs and flows with various trends, but says he has rarely seen demand for Hessle so high in the nine years his business has been running.
"Hessle has always been a popular place to live in all the years we have been in business, but I'd say the demand is greater than ever at present," he said.
"The demand for properties in the villages either side of Hull is always high, and has been particularly so in 2017, and we are seeing properties which come on to the market snapped up on average in a matter of days.
"However, Hessle is somewhere at present where the demand for rental properties is greater than the stock, so much so that we had to arrange 22 viewings for the same property in Hessle last week."
Hessle popular due to great location with shops, schools and easy access to key roads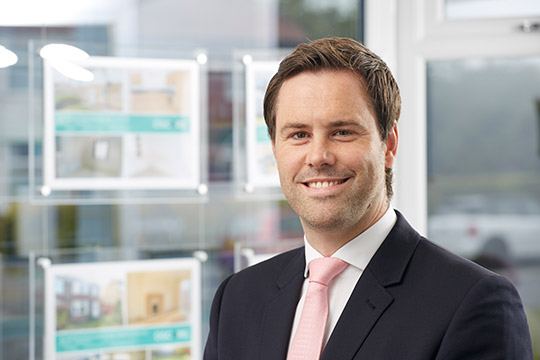 Mr Bott-Francis attributes the demand to rent in Hessle to its desirable and well-placed location, as the popular town is close to shops, good performing schools, businesses, the M62 and A63, pubs and Hull city centre.
He said the 22 viewings were made for a three-bedroom terraced property, with the demand for all Hessle properties being very high in recent months.
"Hessle is such a popular location because it has everything you need close by and is also ideal for families, but we have been a bit surprised by the demand recently," he said.
"We have lots of people asking us if we have homes available in Hessle, as we do for many west and east Hull villages, so it is an area where we know we need to grow our stock and talk to investors and owners about the opportunities in these areas."
Oscars now offering financial services to landlords and tenants
Oscars, which was established in 2008, has recently moved from Willerby to new premises in Anlaby Common as the business continues to grow. Following significant investment in the new base and expansion, the locally-run family firm has recently launched a new specialist financial services arm of the business to enable customers to secure everything they need under one roof.
From mortgages and protection cover, buildings and contents insurance to life and critical illness policies, the new team is able to offer professional advice, taking the stress out of the process.
Oscars is also investing in new software to eventually allow landlords and tenants to have their own online portal.
They will be able to login to their own online area to look at statements, report repairs, provide metre readings, check the progress of maintenance tasks, check their bills and see any important dates such as inspections being carried out at the property.
Mr Bott-Francis said: "We want to make things as easy as possible for our landlords and tenants. We're a 24-hour business and we appreciate everything doesn't happen between 9am and 5pm.
"With the new software, it will enable them to have access to information, dates, times, outstanding balances and any checks needed on properties around the clock."