Apartment complex with 'huge potential' in Hull's Old Town expected to attract high interest as it is placed on market at £425,000
Significant interest is expected in an apartment complex in the heart of Hull's Old Town, which is on the market for £425,000 with Oscars Estate Agents.
The Grade 2 listed period warehouse, which has been converted into eight studio apartments and one one-bedroomed apartment, offers a 'rare and exciting opportunity' for landlords and investors looking for a new project.
Located in the cobbled street of Bishops Lane Staith, off High Street and overlooking the River Hull pedestrian swing bridge, the complex is minutes from the city's Museums Quarter, The Deep, the Fruit Market and Humber Street and city centre shopping.
And, as it already has on-site parking, and planning permission to add a four-storey property for additional accommodation, Oscars' managing director Alisdair Bott-Francis doesn't expect it to be on the market for long.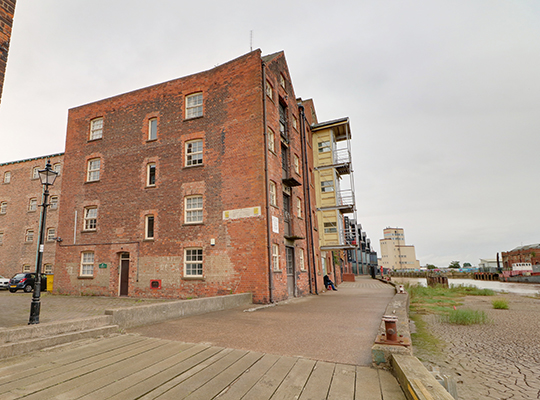 "We are thrilled to be bringing this property to the market. It's a charming building, full of character and history, and it is a fantastic, rare and exciting business proposition with huge potential," he said.
"It was, many years ago, used as grain storage, hence the platforms on the outside for loading onto the ships. Access to the lane is through an archway where you can still see the grooves and marks in the brick work either side where the horse and carts used to go through to access the ships.
"Now it offers a unique investment opportunity right in the heart of Hull and is perfect for somebody looking to invest in the city and play a part in the continued development and enhancement of a key destination in Hull.
"With refurbishment of the current units which are already in it could generate around £38,000 annually, but the site has the potential to generate so much more if further accommodation is also added, given planning permission has already been granted.
"With all the regeneration going on in this part of the city, we know this is a sound investment which will just grow and grow in value in years to come.
"The site is a matter of minutes away from so many of the city's highlights, and of course the nearby £6m redevelopment of King William House, which is also adding more living space alongside retail and leisure."
The site is accessed via a barrier controlled car park with 12-13 spaces which is also included in the sale, and offers the potential to generate additional income of around £8,000 through renting the spaces.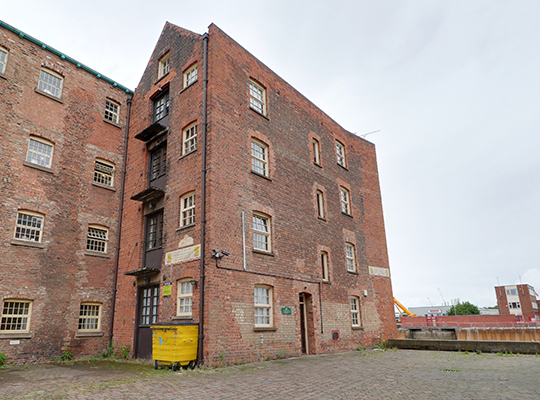 Planning permission was granted in February 2019 to construct a four-storey property on part of the land to create additional residential units.
Mr Bott-Francis added: "The apartments overlook the River Hull and, and although most would benefit from some refurbishment, one of the studios has recently been refurbished into a 'show flat' to show their potential. They are in a perfect spot to appeal to a wide range of potential tenants."
People interested in viewing the property can contact the Oscars team at its Anlaby office on (01482) 446644 or by emailing sales@oscarshull.co.uk
For more details on the property please click here